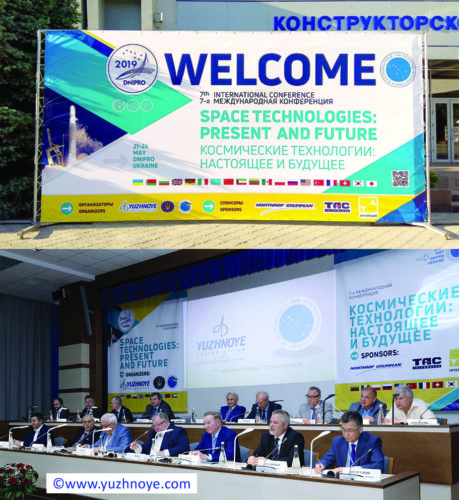 GAUSS participated in the 7th International Conference "Space Technologies: Present and Future", held from 21 to 24 May, 2019 at Yuzhnoye SDO, in Dnipro, Ukraine.
This international conference, organized by Yuzhnoye and the State Space Agency of Ukraine, under the aegis of the International Academy of Astronautics (IAA), has been dedicated to the 65th anniversary of the foundation of Yuzhnoye State Design Office and gathers aerospace industry and Space technologies experts.
On May 22, GAUSS President and IAA Member and Trustee, Professor Filippo Graziani, also honorary guest, presented a Paper on space launch systems evolution titled "Space Industry Transformation: the microsatellites" during the technical session n. 2 «Present and future space satellite systems».
The forum participants, during several sessions and round-tables, exchange views on topics related to space systems and launch vehicles developments, plus the various aspects of this epoch's space exploration.