Interested in launching a 3U CubeSat or a PocketQube with us?
We can place your own payload onboard UniSat-7.
GAUSS Srl is preparing the launch of a new satellite, UniSat-7, into SSO orbit, containing CubeSats and PocketQubes. Furthermore, fixed payloads can be hosted.
The launch is planned for the period 2019-2020 and we are currently selecting the payloads to include in our satellite.
Main characteristics
Total mass: 32 kg
Sun-Synchronous orbit: (550 – 600 km)
LTAN: 11am
Launch vehicle: Soyuz-2
Launch base: Baikonour or Vostochny
Launch window: Q4, 2019 – Q1, 2020
Mission objectives
Release of smaller satellites
Test electronic components in-orbit
Earth Observation
Promotional fares
We are offering a SPECIAL PRICE to CubeSats developers.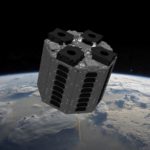 GAUSS CubeSat Deployment system is GPOD.
The launch service includes a number of related services:
Technical Assistance for documentation and tests procedure
Interface Control Document provision
Collision Risk Analysis
Satellite fit-check and integration into GPOD and UniSat-7 Platform
Hurry up to secure your slot with the special price! E-mail us:

launch@gaussteam.com
You can find more information on GAUSS satellite launches here.
Overview of the future UniSat-7 satellite