Today UniSat-6 is turning three.
Three successful years on orbit and still our satellite is in a very good shape!
Since its launch on the 19th of June 2014 from Yasni launch base, UniSat-6 has been relentlessly acquiring valuable data from its onboard instruments and transmitting them to our ground station in Rome.
During these three years the amateur radio community has been following the satellite and sending us very relevant information.
UniSat-6 took the new following picture this morning while crossing Europe.
Its camera was designed to last no more than a few months in orbit, however, even degraded, it continues to send us interesting pictures from orbit.
Some highlights of UniSat-6 third year
During this period UniSat-6 has completed 16130 orbits, travelling for a total of 713 million km (the distance from Earth to Jupiter these days). In these 3 years, UniSat-6 has established contact with our ground station between 5 to 6 times per day and we have recorded around 80 million data points of telemetry.
The fruitful orbiting of UniSat-6 is a significant threshold for its GAUSS creators.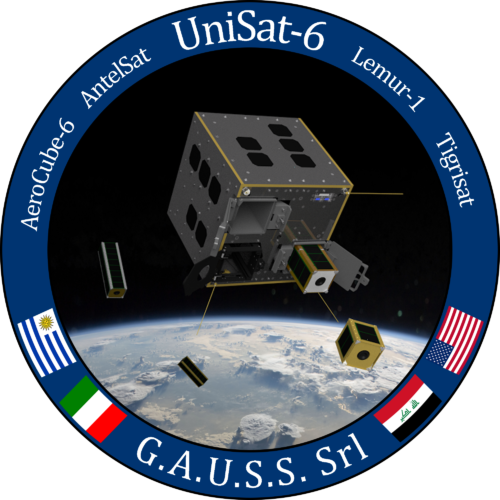 More information on UniSat-6 Mission at this page.