The "3rd IAA Conference on University Satellite Missions and CubeSat Workshop & International Workshop on Lean Satellite Standardization", which took place in Rome from the 30th of November to the 5th of December 2015, successfully ended.
This 3rd Conference, set in the beautiful venue of Palazzo Rospigliosi Pallavicini of Roma, reunited the CubeSat community, gathered to discuss several scientific topics related to the domain of satellite missions with remarkable experts and students of the subject. Prominent figures in the microsatellites realm addressed significant speeches to the interested audience.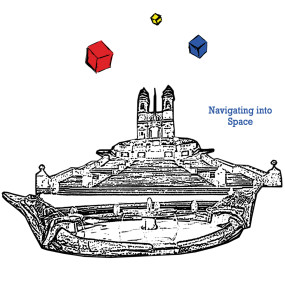 Under the motto of "Navigating into Space" the attention was focused on the relevance that microsatellites have acquired nowadays, the accomplished goals, the current direction of the satellite missions and the forthcoming objectives.
The Conference can be considered of great success in terms of quality of the presentations, participation in the thematic lectures, international and stimulating environment and the engagement of the organizing staff.
Thanks to the commitment of the speakers coming from all over the world and thanks to everyone who took part in this five day event. On these successful bases, we are looking forward to the next edition in 2017! You can visit the picture gallery here.