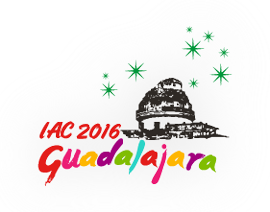 GAUSS is participating in the 67th International Astronautical Congress (IAC 2016), held in Guadalajara, Mexico, from 26 to 30 September 2016, being also present at a number of pre-congress related events starting on 22 September.
This key event of the aerospace sector is organized by the International Astronautical Federation (IAF), the Agencia Espacial Mexicana (AEM), the Secretarìa de Comunicaciones y Transportes (SCT), the International Academy of Astronautics (IAC) and the International Institute of Space Law (IISL).
Under the theme "Making space accessible and affordable to all countries", space agencies and many other scientific, academic and political actors of the space field coming from all over the world are gathering to share their knowledge. Focusing on innovative technologies, space science telecommunications and international collaboration, the scheduled conferences, workshops, technical sessions and associated events (such as face to face encounters between companies) could be considered as "The Olympic Games of Space". The participants  from the space industry are to discuss space programs both for advanced and emerging countries, in an affordability perspective.
GAUSS is presenting a Paper on the UniSat launch platform, giving an overview of the company's innovating concept of launch provider,  titled "Structural Dynamic Analysis of a Nanosatellite Launch Platform".
Moreover, you can find GAUSS at the Exhibit Room of Expo Guadalajara, the congress venue, at the Italian pavilion. Come to meet us!