The deadline for submitting the Papers for the"4th IAA Conference on University Satellite Missions and CubeSat Workshop" has been extended from November 15th to November 26th 2017, 23:59 CET.

Papers will be published and indexed as Proceedings in a dedicated volume of the American Astronautical Society "Advances in the Astronautical Sciences" series by Univelt, Inc., USA.
Plus, the best Papers shall be published in Acta Astronautica after peer review.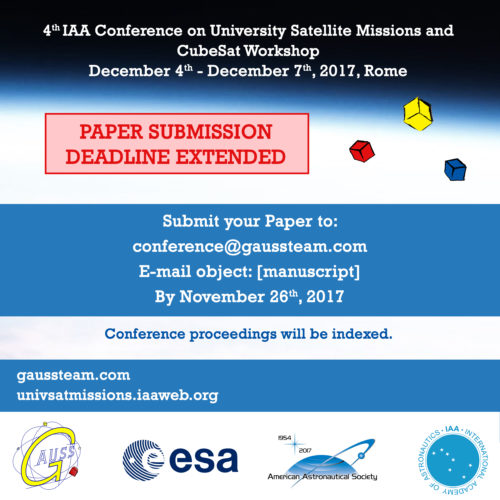 Information on the Paper preparation
More information about the Conference
The "4th IAA Conference on University Satellite Missions" Local Organizing Committee
Please follow and like us: