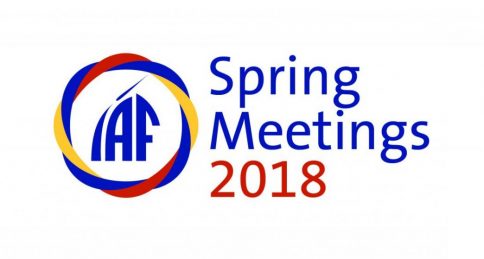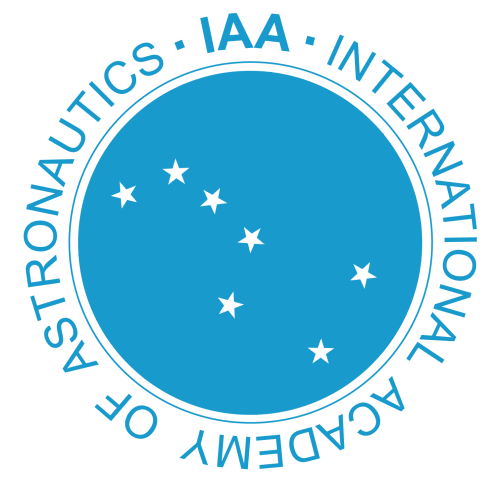 Professor Filippo Graziani, GAUSS President, IAA Full Member and Member of the BOT (IAA Board of Trustees) is taking part in the IAA Spring Meetings on March 26-27, 2018, in Paris (France).
Subsequentely, from 27 to 29 of March, Prof. Graziani will be participating in the International Astronautical Federation (IAF) Spring Meetings 2018, in Paris, the IAF community's annual gathering. This includes the IAF IDEA "3G" Diversity Day dedicated to a Platform on Diversity and Equality in Astronautics aiming at fostering career and development in the Space sector.
Several committees will discuss Space education and entrepreneurship topics and the enhancement of the global Space sector, always encouraging the international scientific cooperation.
IAF World Space Award
Moreover, on March 28, during the International Astronautical Federation Award Ceremony 2018 – Prof. Graziani will be awarded the IAF Distinguished Service Award in quality of IAA active member giving his valuable contribution as accredited expert in the field of Astronautics.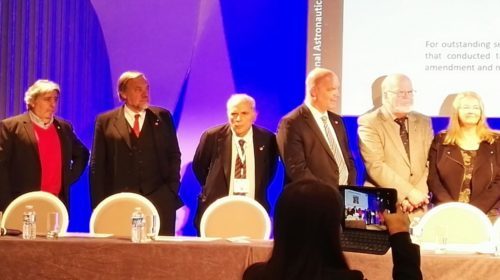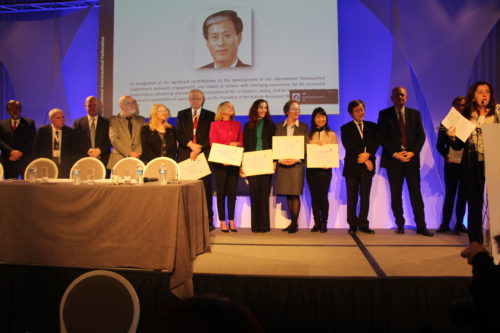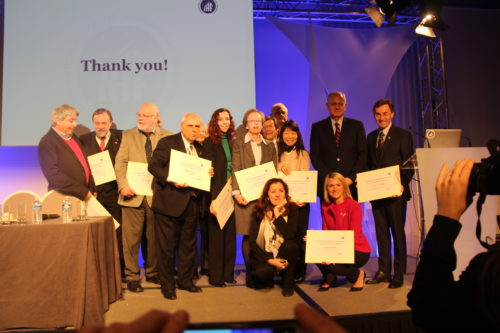 Professor Graziani during the IAF Distinguished Service Award