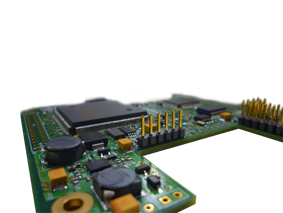 The Onboard computer of a satellite is used to:
Control all the onboard systems of the satellite
Gather all the house keeping telemetry of the satellite to store it inside onboard memory and to transmit it to ground stations
Receive and interpret commands from ground stations.
G.A.U.S.S. has developed, with the collaboration of "La Sapienza" University of Roma, an onboard computer for microsatellites called ABACUS that has already flown on many missions in orbit.
ABACUS
ABACUS is an onboard computer flown on Unicubesat-GG (2012 , cubesat 1U), UniSat-5 (2013, microsatellite of 32kg), UniSat-6(2014, microsatellite of 26kg), Tigrisat (2014, cubesat 3U) and Serpens (2015, cubesat 3U).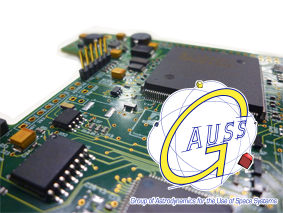 Its main features are:
PC/104 CubeSat form factor compatible
Dual core (MCU MSP430 and FPGA Spartan-3E)
Texas Instruments MSP430 core with 16 bit RISC running from 1MHz to 8MHz, A/D and General purpose I/Os and 4xCOM bus and 2xI2C bus and 1xSPI bus
Embedded IMU with 3 axis magnetometer, accelerometer and gyroscope and 3 temperature sensors
Embedded RTC
Embedded two 16MB flash NOR memories
Included user friendly software libraries used on UniSat-6, Tigrisat & Serpens satellites for the IMU, temperature sensors, RTC, flash memory , I2C, COM, SPI bus control and GPIO.
Included, if desired libraries, for using the AstroDev radios and GomSpace EPS.
Included a test example code for using the libraries.
FPGA Spartan-3E with 500k gates
RAM based FPGA for intensive operations, like ADCS or Image Processing.
FPGA can be reprogrammed from ground.
For enquiry please contact [email protected]